We recommend using CELSTAB:
PERMANENT TARTRATE STABILIZATION in contrast to metatartaric acid, which can hydrolyse very quickly and thus lose its protective function
EASY to use (in liquid form)
NATURAL herbal origin (carboxy methyl cellulose or CMC)
DOSAGE is 100 ml per 100 litres of wine
ADD to wine before bottling (to filtered and protein stable wine)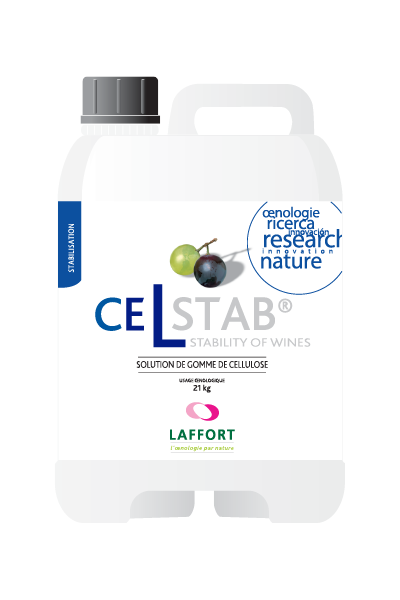 In Fabijan lab we offer you a bentotest service, where we determine the required amount of bentonite to stabilize your wine. After the addition of CELSTAB, we recommend controlling the tartrate stability of your wine.
Sleep peacefully, because your wine is STABLE!