High speed, simplicity and reliability are the words that describe KUHN VB series of variable chamber balers. Thanks to unique innovations such as Integral Rotor and Progressive Density, these balers perform their tasks without problems. Baling dry plants such as straw, baling silage, where cutting is required, is no longer unknown.The OpenTroath and OptiCut systems will enable these tasks. All VB series models are also ISOBUS compatible, so ISOBUS tractors will not need a separate baler control panel.
VB balers ensure optimal crop input. Its wide pick-up device ensures maximum ground adaptation combined with its pendulum capabilities, which allow it to work in the toughest conditions.
User interfaces are key to achieving the performance you expect from your KUHN machine. We carefully considered the requirements of the users of our machines to develop new user interfaces and terminals. The goal is to have a clear view of what your device is doing at all times, and have all the important settings at your fingertips. This gives you complete control over your device.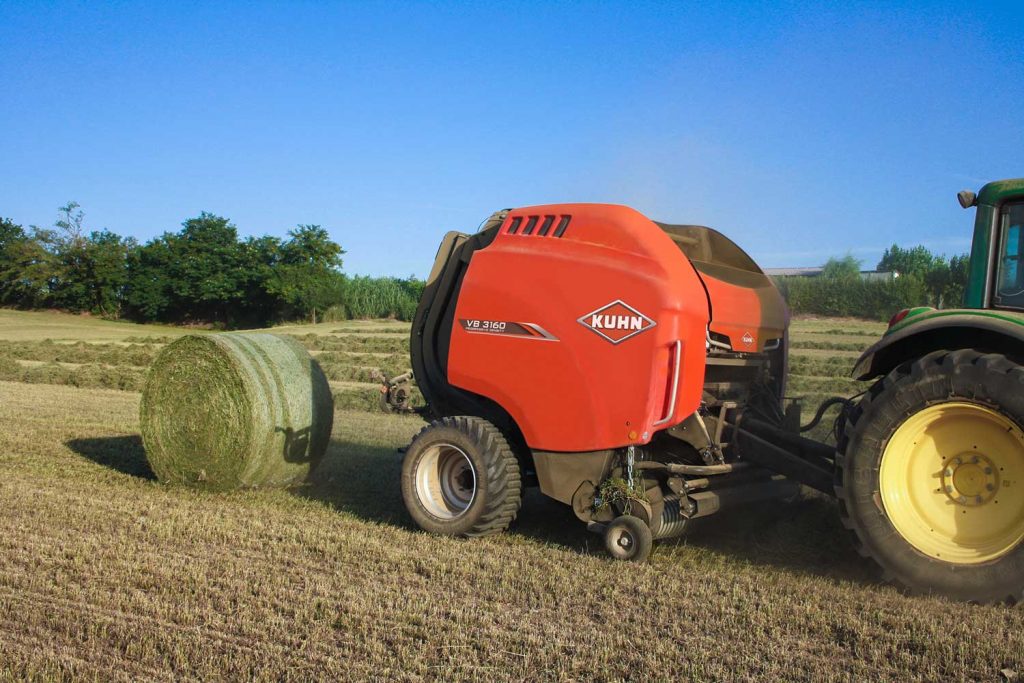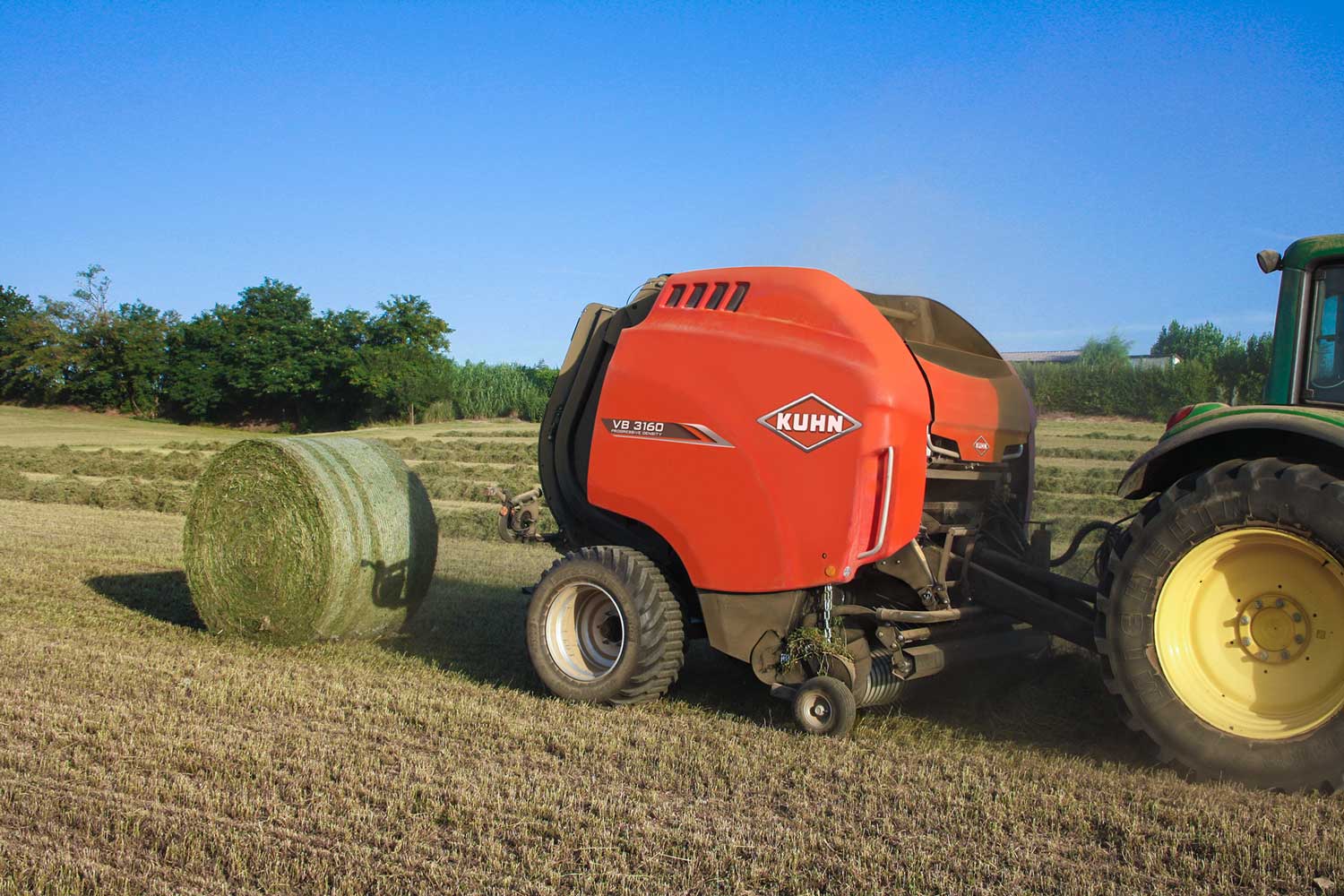 Bale diameter minimum-maximum (cm): 80-160
Bale width (cm): 120
Harvesting width (cm): 230
Number of teeth: 5
Descending bottom
Bale density control: Progressive Density
Tying/wrapping: with a mesh
Bale formation: 5 belts + 3 chamber rollers
Control terminal:
AutoPlus or ISOBUS
BALERS ARE IN STOCK! VISIT US AND CHECK OUR OFFER.